Well it's been almost six months since I started using Viral Tag. And I wanted to share my experience and give honest feedback now that I can say I have been using the service for a while now. For those of you who don't know what Viral Tag is, it's a service that manages multiple social media marketing networks, schedules unlimited posts, recycles evergreen content, lets you collaborate with your team, while you analyze performance – all from a single dashboard – in one spot!
I have to say that I haven't yet embraced all that Viral Tag can do since they have quite a few features that I have not yet learned. When I decided to try them out I was originally just looking for a scheduler that could save me a little time by posting to all my pages at once and in one spot. But man was I blown away by the intricacy of this system, their helpful staff, and the brilliance of this time saver system that prevents a lot of headaches.
Here is a screen shot of how user friendly the Viral Tag site is…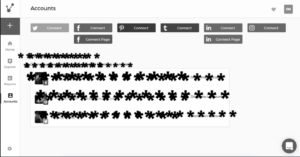 I have also not taken the advantage up adding up to ten social media platforms, but I have added seven. So far, I am really happy that all I have to do now is just go to one place instead of jumping around from buffer, to pocket, and so forth…they even have an app!!! 🙂 But here are some of my favorite features…
-Being able to schedule my posts "Pro-Status" style,
-The ability to post pins at optimal times and keep my audience engaged through out the day.
-Have all my major social networks together in one place including Instagram, Pinterest, Facebook, Twitter, and Linkedin. (They also do Tumblr!)
-The convenience to upload, edit and schedule my posts in bulk and effortlessly upload and schedule multiple posts at once. You can also plan for an entire week or even entire months in just a few minutes.
-I am able to connect directly to my Google Drive and Dropbox accounts to retrieve content in bulk or singular.
-I can tailor each of my networks to be unique and I love not having to upload the same image and caption to all of them individually.
-It's east to customize my messages, edit my image's dimensions and their posting times for every social network.
-There are a wide range of tools to curate and create visual content like Canva (which is what I use the most.:)
-There's something called "Post Recycling" which I just learned about recently and really think is cool because it allows you to post your favorite posts that you create more than once. Viral Tag also automatically recycles your top performing evergreen content to get more out of each post.
-I can Collaborate and plan with my team without having to email back and forth or send excel sheets for schedules. It even gives you the option to collaborate and design your social media plan with your entire team on a shared marketing calendar.
-There are many ways to Measure the Success of your posts with data that provides actionable insights to help you grow your business, page, or brand.
-After I was on it for about 13 days I was able to learn best times for me to post and which content drives more engagement.
-They offer many integrations and are considered The best Chrome Extension in the market thus far.
-A real huge time saver for me is the capability to pick images from any site in an instant (like Pinterest does) and schedule them in bulk! With Pinterest you can also schedule pins and re-pin directly with a single click.
Here is a screenshot of mine so you can see how cool one of my most preferred methods of editing photos is… (their photo editor is awesome!)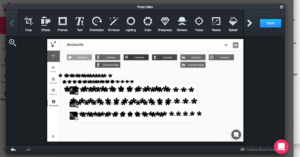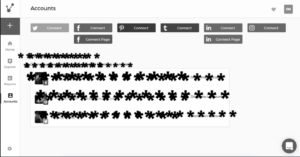 This list is just my personal favorites when it comes to the things this service does, but the main feature of why I am so stoked on Viral Tag is they are so good at keeping up with the times and technology upgrades as they trend…..and….NOW YOU CAN Schedule Videos from Youtube, Vimeo and Daily motion!!! WooHoo!!!!
Viral Tag really takes things to the next level in the social media marketing world and I absolutely would recommend the service to any internet marker or individual who has multiple social media platforms. Click here to try them for free just like I did…all you have to do is give them your honest opinion and you can get many months for free!