OVER THE NEXT FEW WEEKS THIS SITE WILL BE UNDERGOING SOME RADICAL CHANGES. PLEASE STAY TUNED-IN AND SUBSCRIBE TO MY EMAIL LIST TO RECEIVE UPDATES & BE THE FIRST TO GET NOTIFIED ONCE THE NEW VERSION ROLLS OUT~THANK YOU!
~Introducing SOUL'SYNERGY with Tiffany Tee On Demand~
Hey everyone! I am so Happy, Grateful & Excited to finally introduce to the public, "Tiffany Tee On Demand!" I thank everyone who was patient with me in putting this all together and I thank my fans, followers, and subscribers for making it popular by demand! If it wasn't for that loving "Kick In The Ass" that I often talk about, I probably wouldn't have done it this as fast! 🙂
After a lifetime of playing "advisor," "counselor," "go to gal," "confidant," "good listener," and "good friend"…in my immediate circle, I can honestly say I have come pretty damn close to either hearing or seeing it all! I am honored to be a part of any soul growth and human potential being recognized in one own's self and I am in complete joy when I am helping others to consciously"wake-up" and reclaim their innate power!
I believe massive awareness is the key to unlocking all human potential.  It all begins with your own comprehensive understanding of who you are and why you are here in this realm at this time, this place…in this day in age! "Wake-Up" to the infinite conscious being that you truly are and live a life full of love, laughter, meaning, significance, abundant health and infinite prosperity! Start participating in your passions and lead the life you were meant to live…the life that your soul craves and that you deserve! This is the first step to "Purposefully Lovin' Life & Livin' It Up! 🙂
Do it SOUL'SYNERGY Style 🙂
With Love & Respect,
~Tiffany Tee~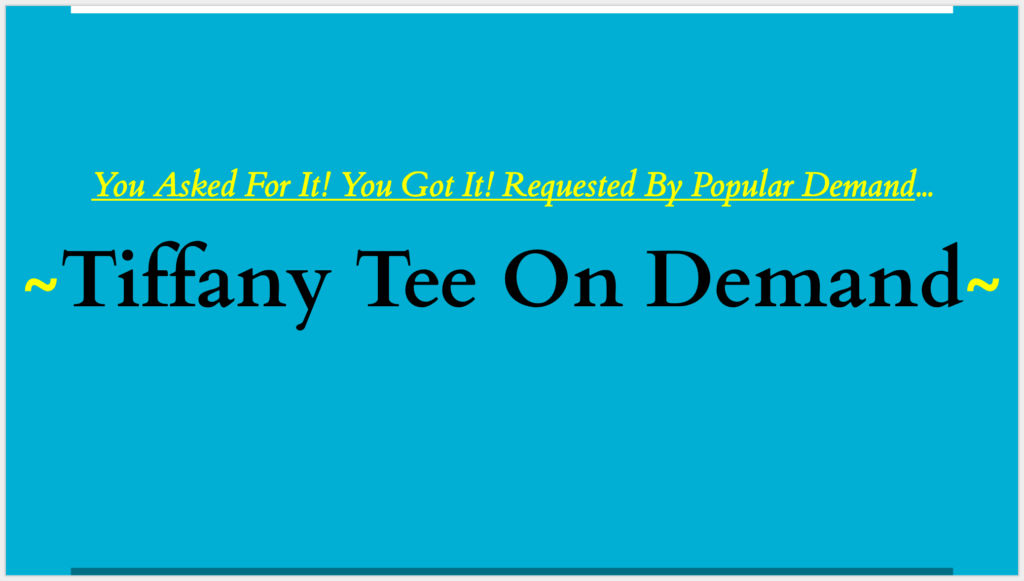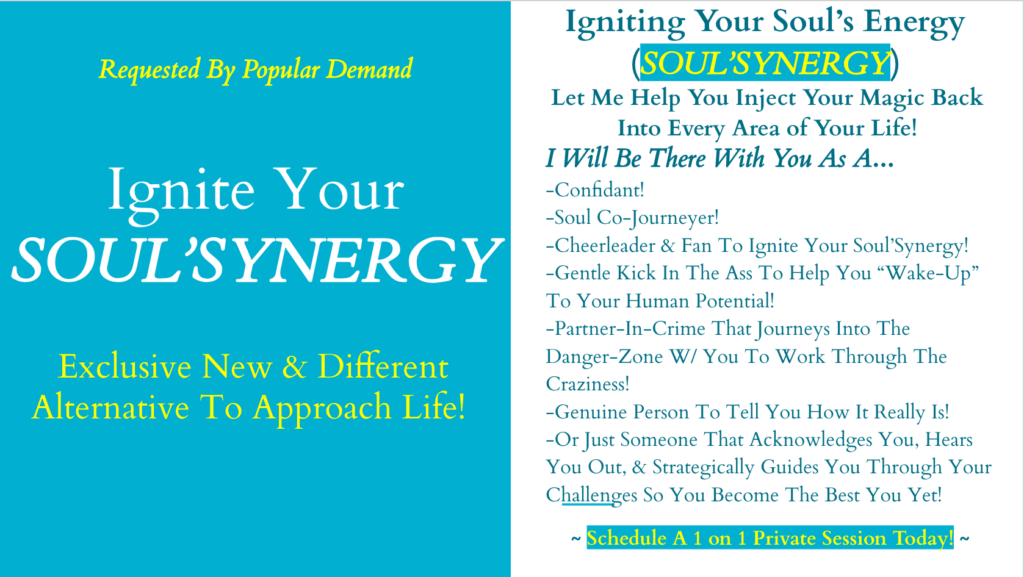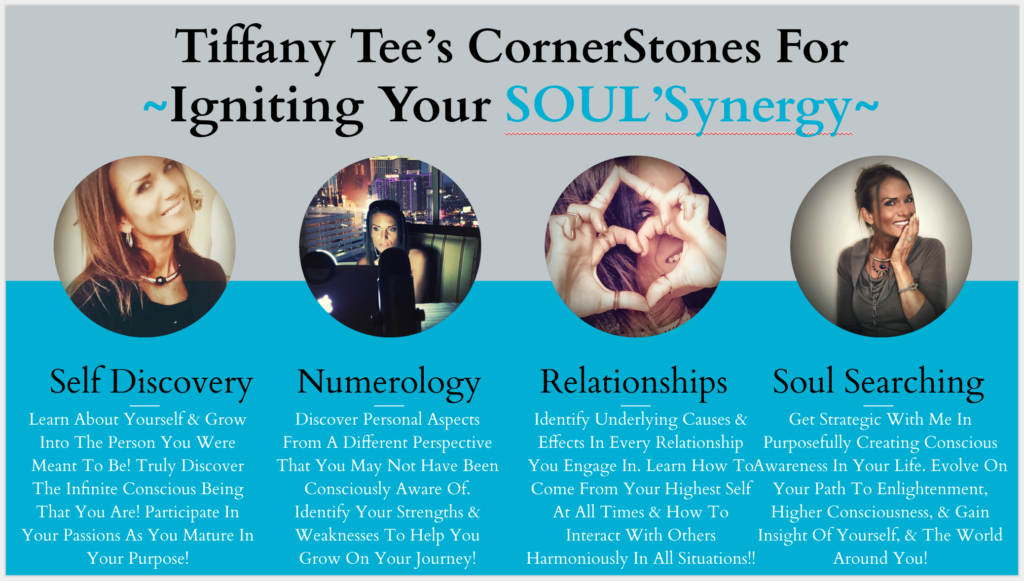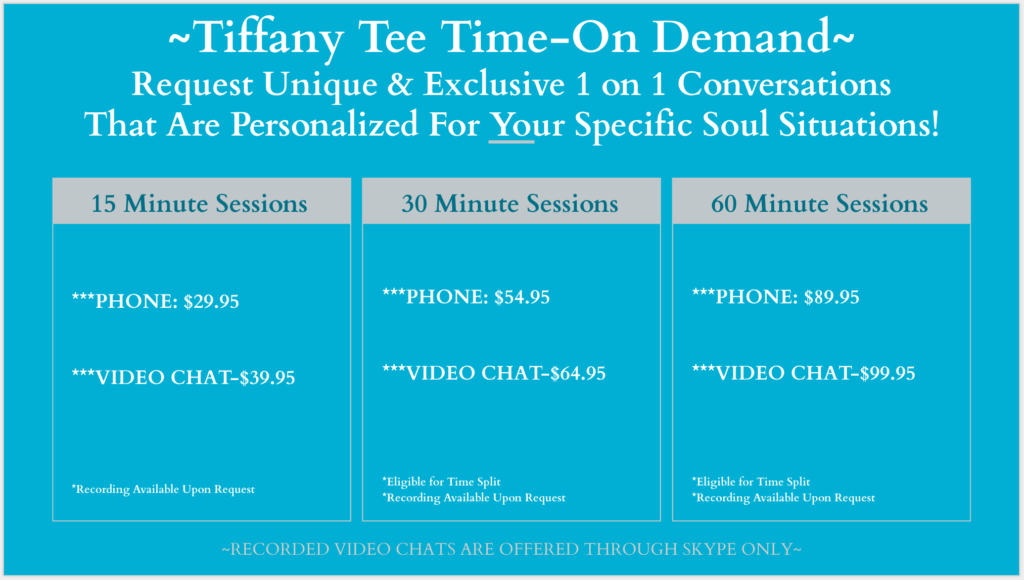 ***MY SCHEDULE IS NOW ACCEPTING NEW BOOKINGS***
(Scroll Down To The Bottom For Complete Availability)