The Gratitude Show
Hi Everyone!  I have a new show I am hosting with Adam Torres AKA Mr. Century City…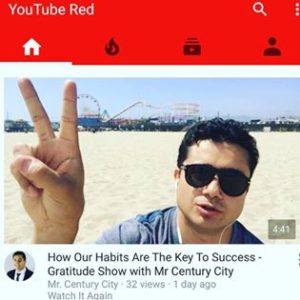 launching this Wednesday called, "The Gratitude Show" at 9:30pm Pacific Time and will continue every Wednesday evening at the same time! 🙂 ~WATCH THE VIDEO TO SEE WHAT IT'S ABOUT~

Subscribe to My Channel
Sorry, there was a YouTube API error:
The request cannot be completed because you have exceeded your quota.
Please make sure you performed the
steps in this video
to create and save a proper server API key.
I am so excited and grateful to start doing this show with Mr. Century City and I know that it will be a blast and helpful for all who watch it. If you haven't done so already, go to…
https://blab.im/tiffanyteeworld
to follow the show and get notified of any updates or changes.  Until then, Many Blessings of love, light, good health, and good fortune! I will be "Purposefully Lovin' Life & Livin' It Up" as always and we hope to see you there!  🙂
Click the link below to tune in LIVE this Wednesday Evening @ 9:30pm Pacific Time!