~Testimonies From People Who Know Tiffany Tee~
__________________________________________________________________________________________
"Tiffany Tee is the most loving, creative, intelligent, and genuine person I've ever met. She's a rockstar with the personality to inspire millions and will open your mind to the possibilities that life has to offer.  If you have a chance to hear Tiffany speak or better yet chat with her in person,  you can be assured you're life will change for the better!"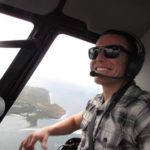 ~D. Gomez~
Entrepreneur, Founder, Dynamik Internet Marketing Inc. http://dynamik365.com 
__________________________________________________________________________________________
"I had the pleasure of meeting Tiffany through one my most respected entrepreneurial friends. I was immediately struck by the strength of Tiffany's spirit. Her power is balanced beautifully by her empathetic, compassionate and genuine interest in helping people. I think she is inspiring both as a woman, a partner and as a business woman. I hope to work with Tiffany in many different capacities over the next few years, and continue to build what I feel is a lifelong friendship in the making. Take in her white light, you won't regret it."

~Savannah Peterson~ Serial Entrepreneur, International Speaker, Innovator, Forbes' 30 Under 30  http://savannahpeterson.com      __________________________________________________________________________________________
"Tiffany Tee is and has been such a joy to collaborate with and I'm grateful for knowing her. She is a true kindred spirit and hasn't even scratched the surface of her potential. I'm excited to see her rise to the top and watch her bring joy and happiness to so many people around the world. She has become a dear personal friend to me as well over the last few months. Her sincere compassion and true caring nature are a part of what makes her so endearing to me."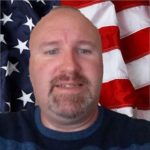 ~William Mills~ Entrepreneur, http://EasyMoneyFunnel.com, http://RevshareGoldmine.com
__________________________________________________________________________________________
"Tiffany is much more than your everyday kind of business owner or entrepreneur in the Social Media space. Tiffany has this authentic, genuine, energetic energy that when you're around her, whether on the phone or in person, you feel completely inspired, positive, at ease and ready to conquer the world. Tiffany in an incredible woman."

~Mike Kawula~ Entrepreneur, Author, CEO of "The Social Quant" www.thesocialquant.net
__________________________________________________________________________________________
"Tiffany has a show on BLAB called "The Gratitude Show." This is where I first met her. As a fellow entrepreneur, I find that having an attitude of gratitude allows me to best assist my clients and run my business with a positive attitude. This is what drew me to her and her show. I was very impressed by what I saw, and, shortly thereafter, we became friends on Facebook.
As we have gotten to know each other on a more personal level, I am even more blown away by her intuitiveness and generosity. I had shared with her some family issues that were troubling me. Tiffany took time out of her busy schedule and without wanting anything in return, provided me with information specific to my situation – really valuable information. In other words, it wasn't some cookie cutter advice that others in her position may have provided. Not only that, she took it a step further and provided my with some insight on me personally. Her words really spoke to me.
As the quote goes, "Some people come into your life for a reason, some a season, and some a lifetime." I believe that Tiffany Tee came into my life for a reason, and I am truly grateful. Whether her presence will be for a season or a lifetime is unknown. All I can say, if anyone has Tiffany come into their lives for any reason, they have been blessed."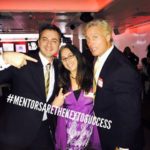 ~Stephanie Mistofsy-Kanan~ Entrepreneur, Massage Therapist – http://www.oasispalisades.com/      __________________________________________________________________________________________
"I met Tiffany Tee on Facebook when her profile crossed my path and I friended her on a whim. She accepted and I half jokingly told her she was my 77th friend on Facebook. She replied in kind and said her life path number is 7, and I knew then an important synchronicity had occurred on a cosmic level. Since then our friendship has grown on and offline and reflects the same connection we established on a universal level. Tiffany has become a very dear friend, and knowing her has brought a lot of joy into my life.
She is a very genuine human being and loves people very much. When I hear her voice, especially when she's talking about a friend or a topic that is important to her, you can hear how much love she has for people, and care for our state of being–quality of life in the world. She wants people from all walks of life to love one another and find peace on all levels of our lives. She wants people to discover their true voice and calling and doesn't hold back anything when offering her encouragement, advice, and personal view of what she believes with all her heart. She wants and strives very hard to help guide people into living their life's dreams and being fulfilled.
Tiffany Tee is a definite leader who can and will bring a lot of light into this world which we really need at this point of time. Our personal friendship has also evolved into a business relationship, and I have never in my 47 life encountered a more caring, thoughtful, and committed human being to elevating the human condition, and our heavenly realm in the cosmos. Tiffany Tee is the real deal, and I am honored to know her, have her be a part of my life, and most importantly call her friend who I know God sent my way, as I know our meeting was not an accident and meant to be for greater things to come.
Tiffany Tee is a lovely woman and a brilliant young mind rising up in our world to bring more peace, love, light, and acceptance to a growing tired world that needs more love now more than ever. I highly recommend following Tiffany Tee's  career oriented path with intention, and drawing all you can from her, as she has been blessed with an endless deep well of awareness, wisdom, and grace."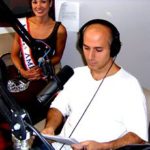 ~Lewi Glenis~ Creative Director of Parallax Mind http://www.parallaxmindmembersmonthly.com/   
__________________________________________________________________________________________
"Tiffany Tee is the definition of giving 110% in everything she does. She is a woman who is focused and driven beyond comprehension to do the best job she can with what she is doing. The term, "perfectionist" pales  when you consider Tiffany. She is so laser focused- and perhaps that's what fuels her passion to excel.  Just talk to her. It won't take you long to recognize that she is a different individual than what you come across day to day. I don't come across too many people that ooze ambition and drive the way that she does. Just give her your project and stand back. She will run hard until she exceeds your goals to meet her own."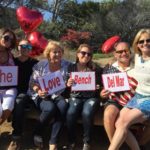 ~Nana Hinsley~ Facilitator For "The Love Bench Del Mar" www.facebook.com/thelovebenchdelmar __________________________________________________________________________________________
Here's some words of appreciation for you and your amazing work:                                                                    "It's been an absolute privilege to know Tiffany and the awesome transformational work she does to empower people worldwide. Even in the short time I have known her, she has impressed me with her unique talents of inspiring others by valuing the skills they offer to the world. She enthuses and practices real compassion and understanding for others through her words and actions, which is quite refreshing. I'm sure she will reach great heights in her efforts of awakening social consciousness."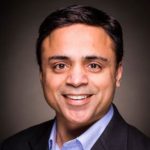 ~Virin Gomber~ Success Coach, Mindfulness Trainer & Inspirational Speaker  http://viringomber.com/   
__________________________________________________________________________________________
"Tiffany Tee is a sweet and caring soul. Every time we talk I walk away with a smile and sense of calm. She's a truly authentic human being who has great things to give to this world!"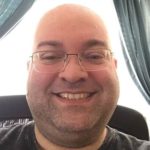 ~Brian R. King, MSW~ Success Coach for ADHD & Dyslexia, International Presenter & Author  http://BrianRaymondKing.com
__________________________________________________________________________________________
Engaging, inspiring, insightful, & immensely talented. "After discovering Tiffany on the Gratitude Show, I recognized something incredible.  You will be captured by her incredible aura and inspired by her purpose. Tiffany's authenticity resonates at such an incredible level, it will lift your spirit and nourish your soul."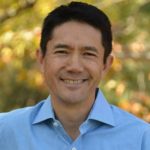 ~Ellis San Jose~Real Estate Investor, Broker, Financial Advisor  and Author, www.forinvestorsbyinvestors.com     _________________________________________________________________________________________
"Tiffany Tee is the living example of a truly alive person. I believe we are all trying to attain this way of being, and it seems to come easily to her.  She is incredibly positive and radiates so much compassion, non-judgement and love for others. She is also wildly driven and ambitious, with a wonderful light and uplifting spirit! She is super generous with her time and wisdom, and I am delightfully blessed to work with her!"

~Teresah Lynn~Author, Innovative Creator of Fun & Beauty; In Service To Others, Imprint Coach http://www.theimprintcoach.com/    __________________________________________________________________________________________
"I am Bhupinder Singh from India, my nickname is Lucky. I've known the amazing Tiffany Tee for several months and I met her on face book. I feel proud she is my friend and special for me because she is a very kind, good-natured, cooperative, caring, soft hearted lady. She is hardworking and dedicated to her work. I am an ordinary man, not rich, but